With the progress of China's "carbon neutrality and carbon peak" , more and more companies in the ceramic industry have begun to take action. Monalisa, Dongpeng, New Pearl, Kito, Oceano, Gani, Keda and other ceramic factories have already planned to go on industrial upgrading and transformation in advance.
Energy upgrading
Chinese ceramic companies are optimizing the energy structure through multiple ways. At present, most ceramic factories have achieved coal-to-gas switch. Since 2016, 211 photovoltaic power generation projects in Chinese ceramic factories have been approved.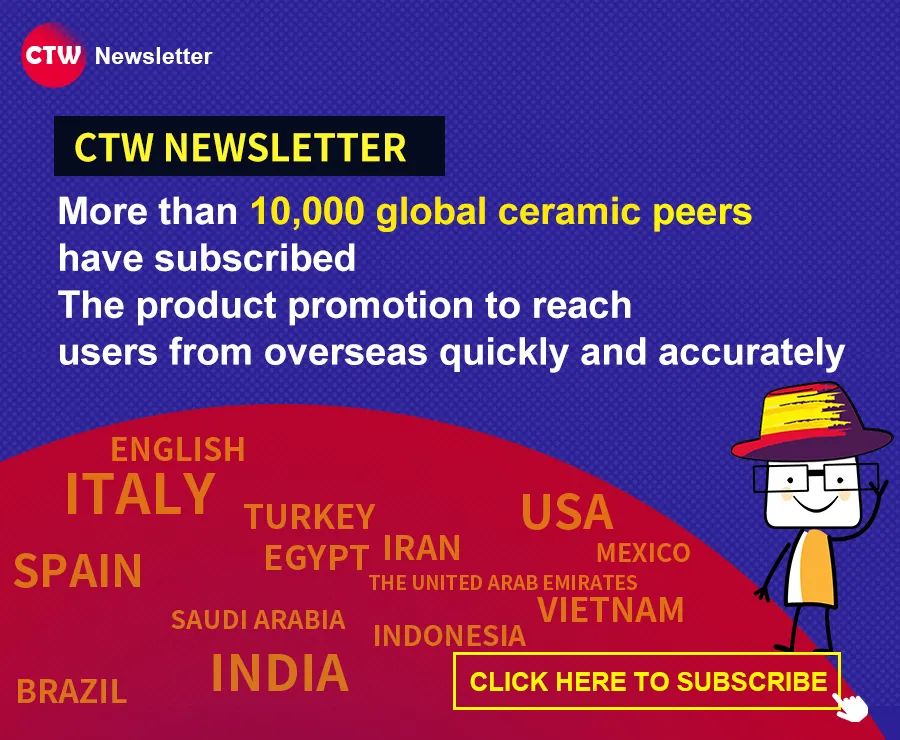 Kiln upgrading
The kiln has been upgraded in the direction of energy saving, emission reduction, automation and high efficiency. For example, New Pearl's 4.0 double-layer kiln adopts a special technical combustion system, reducing carbon by about 50,000 tons per year. The kiln launched by Jumper can achieve energy saving for 15% .
Technology promoting
Some ceramic enterprises have tried to control carbon emissions by strengthening formula research,improving process such as low-temperature fast firing, strengthening raw material testing and other measures.
Environmental protection system optimization
Environmental protection technologies such as purification system and recycling system can also effectively reduce pollution and carbon emission. For instance, Monalisa introduced and upgraded its environmental protection equipments with flue-gas purification system and waste water and recycling system, which builds a green production chain Comprehensively.
Digital transformation
More and more ceramic enterprises have increased investment in digitalization and intelligence to increase efficiency and reduce energy consumption. For example, the production line in Dongpeng Chongqing base adopts the most advanced intelligent manufacturing system, which can offer real-time interaction between Cloud computing and Internet of things, and the per capita output efficiency can be improved by more than 30-50%.
Carbon recycling
Carbon recycling and utilization also provide an effective way to reduce carbon for the ceramic industry. The core technology for the kiln that Keda is studying can increase the concentration of carbon dioxide emitted to 90%.
This is the 432rd issue

Editor:Aaron, Sara
Add: 5/F Bldg 7, Foshan New Media Park, Wuhua Rd., Zhangcha Town, Chancheng District, Foshan City, GD, China

Inquires info@ceramictownweekly.com
Copyright © 2021- All Rights Reserved - CeramicTownWeekly